KEYHOLDING COMPANY
A key holder is a company (or individual) responsible for the responses to any incidents that may arise once an alarm has been raised from the security system at a designated site. Key holding is one of our main fortes here at QRS and we have an extensive track record of satisfied key holding clients throughout the North East. You can have full confidence in us to deal with any security breaches that may arise.
We have key holding experts on hand 24 hours a day located within the designated area close to the site. It's a huge responsibility and one that we take VERY seriously. Our team of security experts are specially trained to ensure that any threats are dealt with swiftly and accordingly.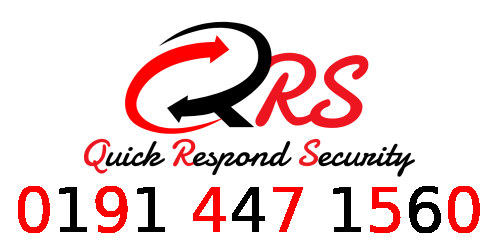 All our employees undergo rigorous training to make sure they respond correctly, as time if of the essence in these types of scenarios. Our security guards are trained in accordance with SIA regulations and we have created specific internal guidelines to ensure that our security services are professional. Whether that means restraining any trespassers whilst waiting for the police to arrive, making sure that the site is safe to enter, or looking for tell-tale signs of where the intruder might be, our team of key holding specialists will ensure that the best possible course of action is taken.
Our guards are available 24/7 and in the majority of instances we can reach your site within half an hour to an hour depending on your requirements. We offer a key holding service which is a very cost-effective alternative to Manned Guarding. Once an alarm is activated, we will swing into action immediately and check the cause of the alarm. We simultaneously get one of our security personnel to visit the site as soon as possible with co-ordination from the CCTV monitoring team.
Key holding is important for many businesses and finding a trustworthy partner is key (no pun intended!). Companies understand the risks that come with having their own employees as keyholders and the safe option is to outsource key holding to a trustworthy security company. QRS Security has been providing top quality security services throughout the North East since 2012 and we have built a solid reputation for being a professional and trustworthy company.
This has ensured that QRS are now recognised as one of the best security companies in the North East. Our reputation for being a reliable partner when it comes to key holding has been established now for many years. It's absolutely critical to have a trustworthy key holding partner and we are proud of the relationships and trust that we have built over the years. Our passionate team will go the extra mile to ensure the best outcome for you.
For a cost-effective key holding solution¸ get in touch today and we'll be delighted to tell you more about our key holding service.